Getting started with Sigma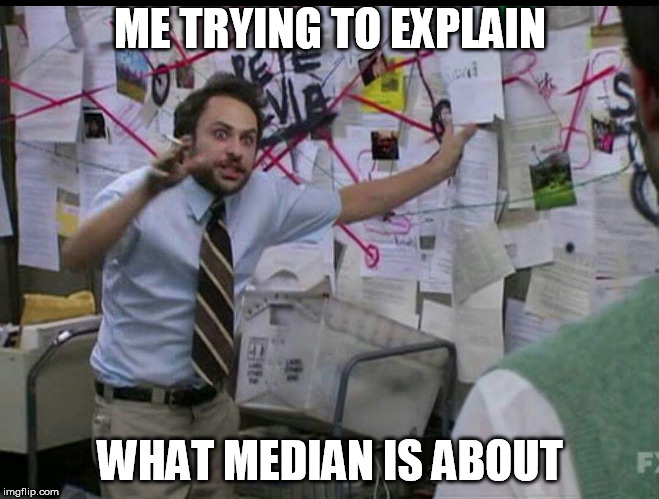 Before we Start:
This guide is for people that are totally new to Sigma or are coming back after years and are actually wondering what the fuck happend.
The intention of this guide is to give you a brief summary of what is actually awaiting you in the early stages of this game. After reading this thread you will have a basic overview of how to get going. I am trying to collect as much useful data in one thread as possible.
This guide is still work in progress, if you encountered something that bothered you or found something that made life easier post it here to help others so i can add it to the guide.
Here is a quick overview what is coming:
1. FAQ - Questions that are frequently asked
2. Useful tips and knowledge outside of actual gameplay
3. Useful tips for actual gameplay
1. FAQ - Questions that are frequently asked
I am lagging like hell what am i supposed to do? REEEEEEEEEEEEEEEEEEEWhat build/class am i supposed to play?Where can i find guides?Should i play Hardcore or Softcore?
Useful tips and knowledge outside of actual gameplay
Finding your serverUseful Server CommandsShort Questions Thread
Quality of life improvements
https://www.median-xl.com/tools.php
Special mentionings:
Useful tips for actual gameplay
Leveling
Gold in Median
Farming Items
Crafting Basics
The crafting system in Median might be overwhelming for new players. So here is an overview of the most basic and useful recipes that might be useful for you:
Earliest game Equipment
In the very early stages of the game the best and really the only thing you can do is every shit you find. The main thing you have to look for is this:
In early stages buying oils of renewall is too expensive to create item bases for runewords. Pick them up early on so you have them once you need them.
These can be used for various powerful runewords to make your early game easier.
Rainbow

Rainbow
Belts
'Eth'
Runeword Level: 15
+3 to Maximum Damage
+3% to Spell Damage
Elemental Resists +(11 to 15)%
(6 to 8)% Magic Find
+2 to Light Radius
-- all ress, mf, damage
Epicenter

Epicenter
Boots
'Ith'
Runeword Level: 15
(0.0625 per level)% Chance of Crushing Blow (Based on Character Level)
+(14 to 25)% Enhanced Defense
Maximum Life (11 to 15)%
- maximum life
Pax Mystica

Pax Mystica
Staves
'Nef'
Runeword Level: 13
+1 to All Skills
Elemental Resists +(11 to 15)%
(11 to 13)% Magic Find
Level 1 Blink (20 Charges)
- weapon on switch for every character, has 20 charges of teleport
Summit

Summit
Helms
'El'
Runeword Level: 11
(19 to 25)% Gold Find
-5% to All Vendor Prices
Requirements -15%
- since your main source of gold is gold piles, this is very useful
For armor there is basically 3 options:
Grisworld always drops the following armor:
The cheap alternative and or followup are the following runewords:
Rebel

Rebel
Body Armor
'El'
Runeword Level: 11
Enhanced Weapon Damage +(6 to 10)%
+(12 to 23)% Enhanced Defense
+20 to Strength
+20 to Dexterity
-10 to Vitality
-10 to Energy
Elemental Resists +(16 to 20)%
+1 to Light Radius
- ress, statts useful for combat and surviveability
Lumen Arcana

Lumen Arcana
Body Armor
'Ith'
Runeword Level: 15
+1 to All Skills
-(3 to 8)% to Enemy Fire Resistance
-(3 to 8)% to Enemy Lightning Resistance
-(3 to 8)% to Enemy Cold Resistance
-(3 to 8)% to Enemy Poison Resistance
+(28 to 45)% Enhanced Defense
+2 to Light Radius
- skill and - enemy ress, this is the option for casters or more offensive builds
With the low base defense grisworlds armor is falling of at some point, so using one of these in a base armor with higher def increases ur surviveability until you find what you looking for.
Mercenaries(by iwansquall)
Mercenaries are not required in the game, but are very helpful and strong. They are able to carry you alone if needed for most of the regular content.
The choice of Mercenaries depends on needs and the role they have to fullfill
__________THE SISTERS__________
Ranger
She is fairly offensive focused on physical damage. However the AI a bit stupid, like casting barrage when it clearly cant reach the target. Once she has the warspirit, she is a pretty good proc-machine. She however is a bit fragile without survival skill.
Recommend for : Melee class either Flat-WDM or caster, tanker, summoner
Priestess
A bit more defensive than Ranger. She is quite a supporter type that cast couple spell that useful for summoner. However her Pagan Rites might clash with any build that relies on corpses.
Recommend for : Caster, Summoner
Special bow mentioning for equipment:
Shockwave

Shockwave
Bows
'Sol'
Runeword Level: 27
50% Chance to cast level 14 Punisher on Kill
+(58 to 72)% Enhanced Damage
+(11 to 15) to Maximum Damage
+3% to Poison Spell Damage
(3 to 5)% Chance of Crushing Blow
Slow Target (11 to 15)%
+(21 to 40) to Dexterity
+(21 to 40) to Energy
- very strong 50% on kill skill that is very deadly and mostly causes chain proc
Level Challenges
__________THE TOWN GUARD__________
Exemplar
Exemplar is self-sustained melee fighter that doesn't require much of your attention. His skill-set pretty much allows him to focus on either crowd control or passively dealing WDM attack. Physical immunes are not a problem for him as both Retaliate and Disintegrate are dealing magic damage.
Recommend for : Ranged / Fragile Class
Shapeshifter
Shapeshifter is one of tankiest mercenaries by having large health pool. However he lacks life regaining, so he needs to rely from your potion or having large amount of life leech. Bloodlust is a good all around damage buff that affecting all your allies.
Recommend for : Caster, Summoner

Fighter Mage
Figther Mage is one of excellent mercenaries that is focused on crowd control. His skill set focuses on multi hitting WDM skill, so he is also good to become a proc machine. With chronofield and glacial Nova, player can just focus on offensive
Recommend for : Ranged class, Summoner
__________THE IRON WOLVES__________
Bloodmage is mercenaries that excellent in crowd control and dealing spell damage. He is focused on fire and poison and he is also very tanky because his high defense.
Recommend for

oison / Fire Caster, Tank
Necrolyte
Necrolyteis is semi defensive type of mercenary. Using Hailstorm is quiet a good single damage cold spell damage, otherwise his charm and miasma ability are useful debuffs and help to survive.
Recommend for : Cold Caster
Abjurer
The Abjurer skill set is focused on lightning damage and debuff on enemy. Although he has faster breakpoints compared to other iron wolves,but his main skills are not designed for long range making even though they deal decent damage.
Recommend for : Lightnining Caster, Ranged Class
__________THE BARBARIANS__________
He is powerful melee fighter with decent skill set and able to summon minions. He also has a quite good %stat gain, making him good in dealing physical damage at higher level. Shower of rocks and Ancient Hands is proven powerful AoE WDM skills.
Recommend for : Caster, Summoner.
Level Challenges
Now in Sigma there is basically only one real level challenge left, that requires you to be below a certain level.
Everything else can be done even if missed due to some reason or due to not being able to beat it.
After killing the last wave of baals minions, a portal spawns that leads to Tran Athula. You can enter here at level 45 and the challenge can be done if your character is between 50 and 60. There is an option to do it on higher levels, which is currently bugged. You have to kill the 3 priestresses and combine their 3 unique drops by transmuting them. The map looks like the following
The priestress themselves can now be identified quiet easily, they nearly look like the old valkyres from diablo 2:
Level Challenge 2 used to be restricted by maximum a maximum level. This is no longer relevant so this part is no longer a critical part for a new player.
Final words:
Shoutout to people creating previous parts of and elements. Ive mentioned them, if not please tell me to add names.
Also if you have something to add that would benefit a new player, i strongly suggest you to tell post it here so i can add it to the collection to improve everyones experience with this great mod.