event deadline: 18.11
Screenshot Event 2.0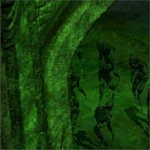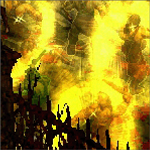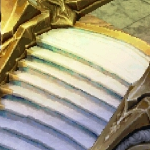 Hello everyone!
Five years ago, we launched the first "Uberquest Preview" contest, which consisted of taking pretty captures from in-game quests and bosses. The best images, following the provided guidelines, were used to update the documentation. We had amazing submissions from our community the last time, so we're relaunching the event, but with over a much larger prize pool!
Guidelines
All pictures must be provided in 150x150 size (unless otherwise specified), without borders.
Glide/video settings are up to player preference.
Pictures can be taken in single or multi-player.
You can post as many pictures as you want, from any entry you wish (but keep it all in one post, with spoilers).
The person with the most accepted submissions will win an extra pool of .
Tips
Pictures should be clean, no automap / character / text / cursor in the pictures.
Enemies should not be covered by player spells or effects like curses/debuffs.
The captions need to be original and representative of the quest, evoking player interest and curiosity.
Be creative!
Prizes
Winner: 250 + Contest Badge
Bonus: extra +10 for amazing pictures
-------------
Dimensional Labyrinth: 50
Samael: 50
Deimoss: 50
-------------
Level Challenge: 40 (banner - 450px x 130px)
Ennead Challenge: 40 (banner - 450px x 130px)
Veteran Eyes: 40 (banner - 450px x 130px)
-------------
Spirit of Giyua: 30
The Void: 30
Uldyssian: 30
Archbishop Lazarus: 30
-------------
Zagraal: 20
Judgement Day: 20
Athulua: 20
Quov Tsin: 20
Kingdom of Shadow: 20
Baal: 20
Kabraxis: 20
Belial: 20
Bremmtown: 20
Yshari Sanctum: 20
Xazax: 20
Astrogha: 20
Atanna Khan: 20
-------------
Sunless Sea: 10
Cow Level: 10
Torajan Jungles: 10
K3K: 10
High Heavens: 10
Tran Athulua: 10
Teganze: 10
Triune: 10
Duncraig: 10
Toraja: 10
Vizjun: 10
Fauztinville: 10
Butcher: 10
Infernal Machine: 10
Death Projector: 10
Tal Rasha: 10
Creature of Flame: 10
Akarat: 10
King Koth: 10
Aldric Jitan: 10
Bull Prince Rodeo: 10
Rathma Square: 10
Black Road: 10
Legacy of Blood: 10
Cathedral of Vanity: 10
Azmodan: 10
-------------
Total Prize Pool: 1000 - 1500

---
Best of luck to all participants!